February 2021
New oxygen sheet mask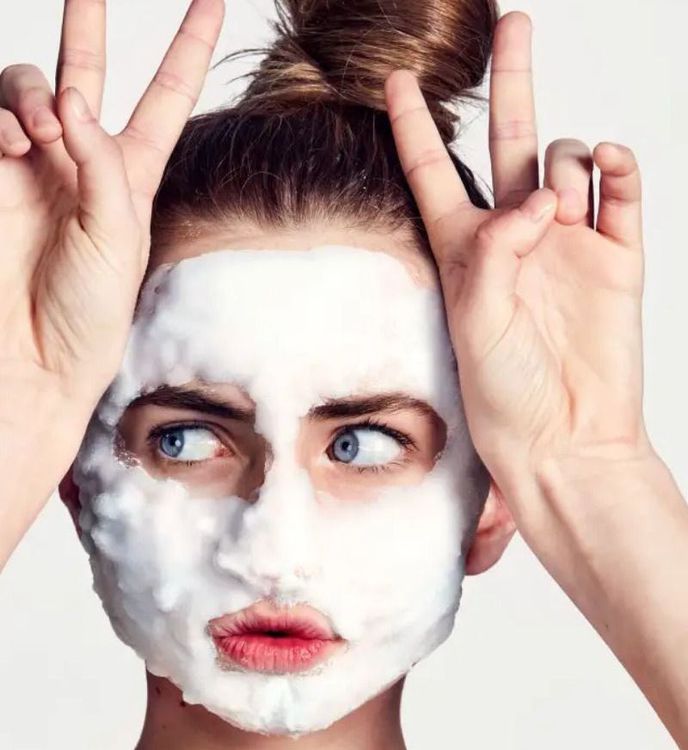 For suffering skin under the protective mask
If it isn't time for us to take a break from the lockdown yet, it can be the right time for our skin. Limited exposure to fresh air and sun, working from home and wear protective masks risk suffocating the skin. Dull and gray, the skin needs to be re-oxygenated.
The solution?
New OXYGEN SHEET MASK!
An intensive treatment mask in soft TNT fabric, enriched with colloidal silver and purifying and exfoliating active ingredients. As soon as it is applied, it creates a very fresh active mousse from which effervescent bubbles of oxygen are released to promote skin regeneration and cellular turnover.
The skin, now soft and oxygenated, finally breathes with new vitality.
What makes it the perfect mask to regenerate and oxygenate dull and suffering skin under the mask?
Salicylic Acid: Gently exfoliates the superficial layers of the skin, eliminating impurities and excess sebum. It also has a bacteriostatic and soothing action without any irritation.
Colloidal Silver: In bio-available organic form, it promotes a deep dermo-purifying action of the epidermis, with a revitalizing and restructuring effect.
Nourishing and emollient extracts: Rice, Honey and Boswellia extract nourish and strengthen the connective tissue, increasing its elasticity and firmness.
Contact us to receive more information about our new Oxygen Sheet Mask.