January 2021
New multi-cleaner spray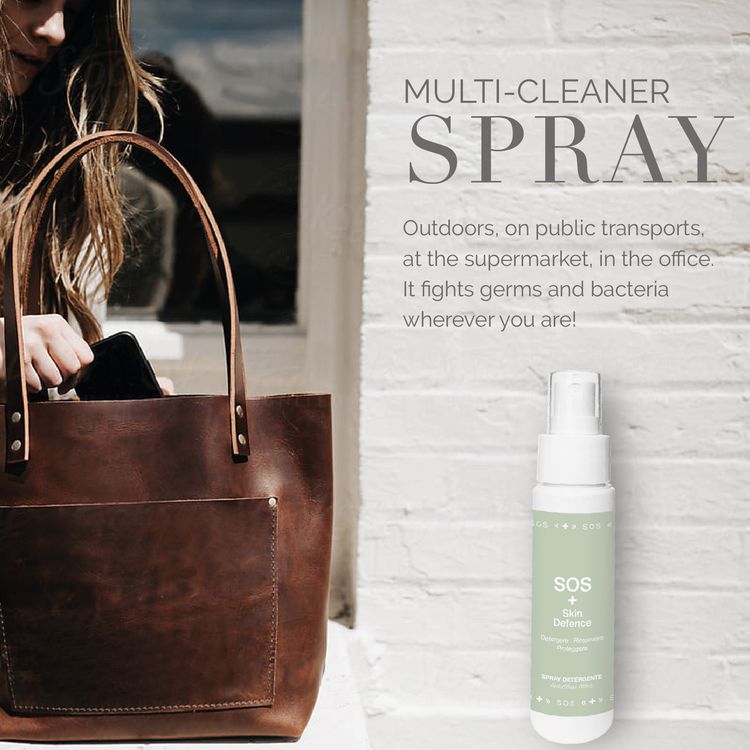 In this moment of pandemic, but also due to our urban lifestyle, our hands always come into contact with many things exposed to germs, bacteria and viruses.
That's why we have formulated a practical and effective multi-cleaner spray that guarantees thorough protection away from unwanted deposits and microorganisms, when you don't have soap and water.
It is convenient and practical to carry with you wherever you go: on public transport, at the supermarket or simply to remove unpleasant smells from your hands.
It fights germs and bacteria wherever you are!
Plus
Spray texture on-the-go
Fast absorbing
Fresh lemon scent
Few ingredients, utmost performance
Active ingredients
Ethyl Alcohol: Powerful antibacterial, kills 99.99% of most common disease causing germs.
Oxygenated Water: It reacts by releasing oxygen, eliminating microorganisms
Lemon Essential Oil: Works as a natural antimicrobial agent. It also helps nourish and purify skin.
Formula and active ingredients follow WHO guidelines about the formulation of antibacterial products.
Contact us to receive more information about our new Multi-cleaner spray and all the products of our new SOS - Active Self-defense range.