The Camu Camu anti-oxidant power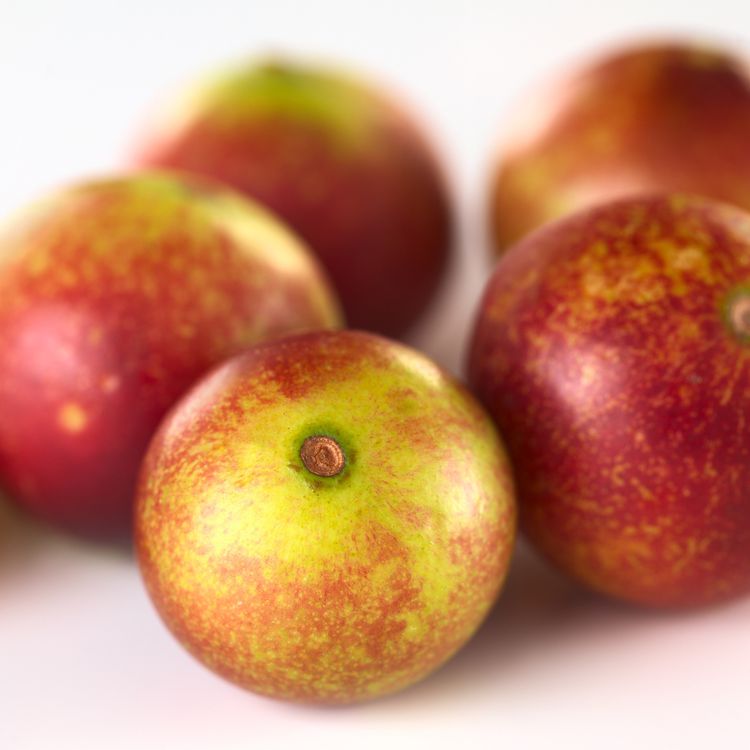 There's a new skincare hero in town!
Camu Camu is a small bushy riverside tree from the Amazon rainforest in Peru, Venezuela and Brazil, with little purple-red fruits simply packed with good things for our skin.
This tropical fruit, even though it may look tiny, is actually a mighty anti-oxidant able to fights against signs of ageing including wrinkles, loss of elasticity and lack of radiance.
As a matter of fact Camu Camu is known to have the highest vitamin C content among all fruits – up to 50 times more than an equal weight of oranges. Thanks to vitamin C, this fruit can help combat the acceleration of the signs of ageing, bolster collagen production and help enhance skin brightening.
Moreover, the fruits are also rich in ellagic acid, a natural phenol anti-oxidant that can help protect skin against free radicals, along with other vitamins and minerals including iron, riboflavin, niacin, phosphorus, potassium, beta-carotene, calcium and amino acids. The molecular complex that is naturally present in Camu Camu extract also give it anti-pollution properties: it maintains the skin's hydration levels and forms a protective barrier that prevents the skin from coming into contact with fine particles and pollutants whilst at the same time, letting it breathe.
So basically, this exotic sounding fruit is a very superhero for the skin!
Contact us to receive the complete presentation of our Camu Camu line.