Centella asiatica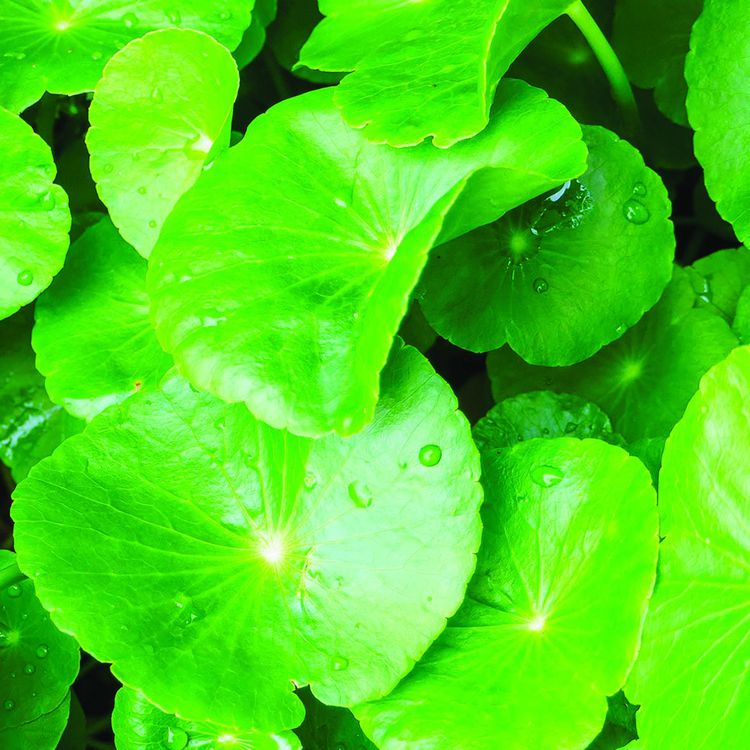 From tigers the secret to soothe the most sensitive skins.
The number of people experiencing symptoms of sensitive skin has been constantly increasing in recent years: according to recent studies more than 60% of women in the world and nearly a third of consumers aged 16 to 25 considered themselves to have a sensitive skin.
As a matter of fact, allergic skin problems have increased 2-3 times compared to the past. This is mostly due to the pollution, particularly the one caused by fine dust, which is devastating for the skin, and to an increasingly stressful lifestyle. These factors make the skin more delicate, sensitive and irritable.
As a consequence, the cosmetic ingredients able to soothe sensitive skins are booming! Especially natural extracts and herbs that have always been used in traditional medicine. Among these rediscovered, Centella Asiatica is undoubtedly one of the most suitable ingredients for sensitive skin.
Thanks to its regenerative and healing properties, it's legendary called "tiger grass" for the Asian tigers that roll around to soothe the signs of fighting. Centella Asiatica, rich in amino acids, beta-carotene, fatty acids and phytochemical compounds, vitamin C, A, B1, B2 and niacin, plays a soothing action even for the most sensitive skins. In addition, it also has the ability to increase collagen production and helps improving skin's elasticity and firmness.
Contact us to receive the complete presentation about our sensitive skin line based on Centella Asiatica.