Soothing paste for nappy changes
A soft, protective, full-bodied paste designed specifically for use when changing nappies. Based on soothing, moisturising ingredients such as zinc oxide, bisabolol and chamomile extract, it has a lasting effect on the prevention of reddening of the most fragile areas, creating an effective protective barrier. It deeply hydrates and nourishes the skin, prevents peeling and leaves the skin soft, fresh and velvety.
Baby, Personal care, Moisturize, Soothe, Protect
Active substances
Zinc oxide

with a soothing action, it offers lasting protection from skin rashes in the most fragile areas, creating an effective barrier against irritating external factors.

Natural glycerin

its high hygroscopic capacity enables it to protect the cutaneous water resources, maintaining optimum moisturising and plasticising activity in the epidermis.

Glyceric extract of chamomile

extracted from dried Chamomilla Recutita L.
flower heads, this is particularly suitable for reddened, delicate or sensitive skin; it has dermo-purifying, emollient, refreshing and soothing properties.
Beeswax

it prevents dehydration and peeling of the skin BISABOLOL
with softening, soothing and anti-reddening qualities. It relieves inflammation, especially in the most fragile areas.
Without Parabens, silicones, mineral oils, alcohol
Instructions for use
Each time you change the nappy, clean and dry the skin, then gently rub a thin layer onto the whole area in contact with the nappy until fully absorbed.
Packaging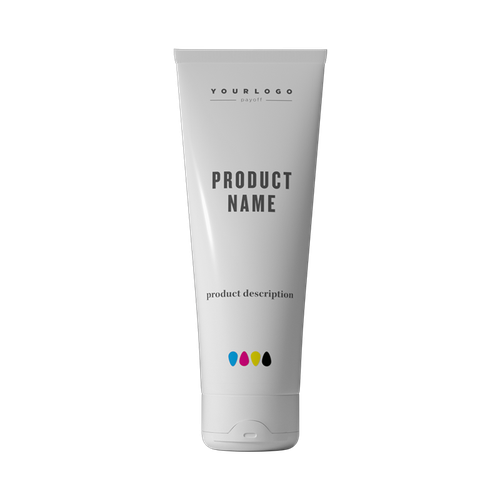 White tube with white flip-top cap with seal
100 ml
4 colors printing