Soothing anti-age treatment vitamin c
Based on concentrated Vitamin C, this special cosmetic treatment protects the epidermis from the damage caused by free radicals and pollution. It also calms inflammation and strengthens the skin. The result is a visibly healthier, brighter skin and a more even complexion. Thanks to the innovative biphasic system, each active ingredient is activated just before use, thus maintaining its effectiveness unchanged.
Skin care, Face, Anti-age
Active substances
Vitamin C

a powerful anti-oxidant, it protects the skin against damage caused by free radicals, pollution and harmful external agents. It stimulates the production of collagen and fibroblasts, and soothes inflammation by strengthening the skin and preserving its natural level of hydration.

Hyaluronic acid

a hydrophilic molecule able to retain water even in quantities a thousand times greater than its own weight. It therefore performs a highly moisturising and nourishing action, but also acts as an emollient and filling agent, facilitating the repair and healing of tissues.

Panthenol

Vitamin B5 with a moisturising, emollient and soothing action. Excellent for preventing dry skin and soothing irritation.
Without Parabens, mineral oils, silicones, alcohol, peg
Instructions for use
Just before application, break the seal and press the cap, so that the powder falls into the bottle. Shake vigorously, then open and apply using gentle, circular movements. Once opened, store in the refrigerator. Keep away from sunlight.
Packaging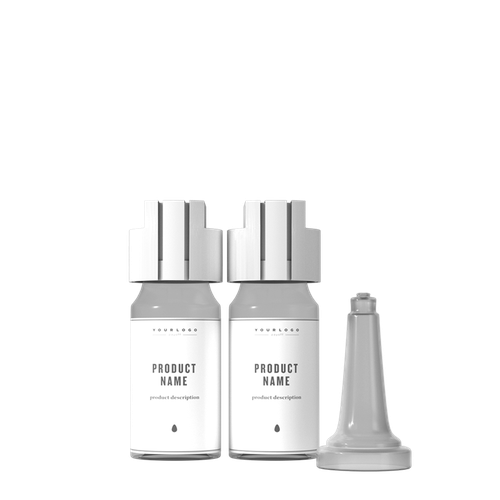 Transparent single-dose vial with white cap with reservoir
8 ml
1 color printing