Soft nourishing cream
This mild face and body treatment moisturises and protects the delicate skin of the baby, keeping it soft and tender. Its formulation acts both at the surface and at a deeper level, providing an effective action against dryness, restoring the hydro-lipid film and preserving the skin's natural defences.
Baby, Body, Protect, Nourish
Active substances
Jojoba oil

rich in natural antioxidants with an elasticising and toning effect, it leaves the skin feeling hydrated and softened.

Glyceric extract of chamomile

extracted from dried Chamomilla Recutita L.
flower heads, this extract is particularly suitable for reddened, delicate or sensitive skin; it has dermo-purifying, emollient, refreshing and soothing properties.
Azulene extract

with a soothing, decongestant, softening and calming effect.

Shea butter

with its highly nourishing qualities, it has calming, emollient, elasticising, re-epithelising properties and is very effective in preventing redness and cracking due to cold and smog. An excellent repairer for dry and irritated skin, it softens the skin, successfully counteracting dryness.
Without Parabens, silicones, mineral oils, alcohol
Instructions for use
Spread evenly over the baby's face and body, massaging gently until fully absorbed and concentrating on the drier areas. For everyday use from the first few days of life.
Packaging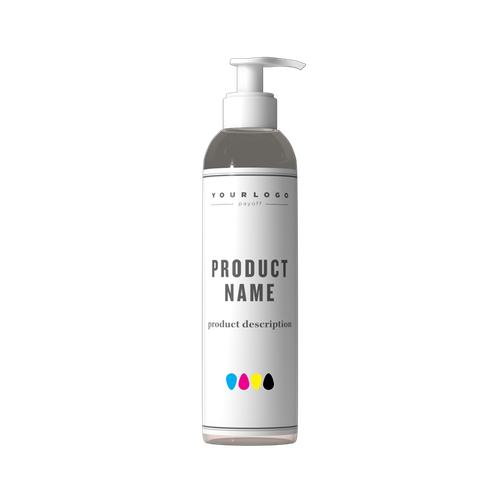 Transparent PET bottle with white pump
200 ml
4 colors printing