Restructuring hair treatment
This formula is designed to nourish the hair without weighing it down, and to reduce its fragility. It contains a complex of specific ingredients that acts on capillary regeneration and helps to prevent the problems of fine, weakened or treated hair.
Active substances
Panthenol

Vitamin B5 with a moisturising, emollient and soothing action. It prevents dryness of the skin and relieves irritation.

Capixyl

complex of biomimetic peptides for the care and protection of the hair, with an antioxidant, strengthening and volumising effect.

Hyaluronic acid

moisturising effect on the scalp Distilled Witch Hazel Water
it contains tannins that show a specific tropism towards cell membranes and vascular walls, thus performing a vasoprotective action. It also has re-epithelising and soothing properties.

Bio-sugars

moisturising action. They retain water on the skin surface, thus preventing TEWL (Transepidermal Water Loss), resulting in optimal hydration.

Calcium pantothenate

with its capacity for fixing water, pantothenic acid has a highly beneficial effect on damaged, weakened and dry hair.
Without Parabens, mineral oils; allergens
Instructions for use
After shampooing, towel-dry the hair then pour the contents of the vial evenly over the entire hair. Massage gently into the hair and scalp. Do not rinse.
Packaging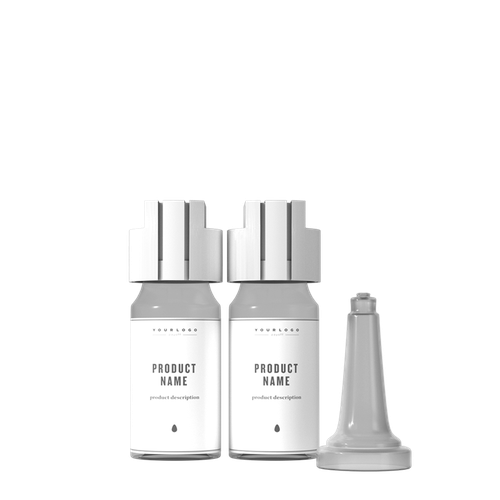 Transparent single-dose vial with white cap with reservoir
8 ml
1 color printing