Powdery emulsion baby talc cream
A soothing, protective talc-cream, it combines the swift drying action of powdered talc with the benefits of a soft, moisturising cream. Its formula is enriched with vegetable oil, with strong nourishing properties, and Illipé butter, providing a moisturising action. It therefore preserves the delicate hydrolipidic balance of the skin and prevent dryness. Its fluid nature also eliminates the risk of inhaling the talcum powder.
Baby, Body, Moisturize, Soothe
Active substances
Vegetable oil

100% natural and biodegradable and highly compatible with the skin. It protects the skin, maintaining its physiological hydrolipid film.

Illipe' butter

it has a similar composition to that of cocoa butter but with greater organoleptic qualities. Its high fatty acid content prevents the skin from drying out. It is a long-lasting moisturiser that reduces the degeneration of skin cells and restores elasticity and flexibility.

Rice starch

soothing, refreshing and calming.

Xanthan gum

natural polysaccharide that can be made into a gel with excellent filming, moisturising and emollient qualities.

Tetrapeptide mixture

it reduces the sensitivity of the skin and has a soothing, anti-reddening effect.
Without Parabens, silicones, mineral oils, alcohol
Instructions for use
Use on dry skin after bath time, gently massaging over the whole body using circular movements. Suitable for everyday use.
Packaging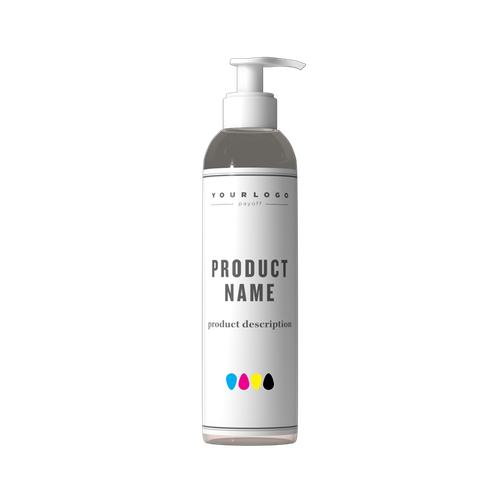 Transparent PET bottle with white pump
200 ml
4 colors printing