Hair gel
A medium hold styling gel for fragile hair, carefully created from natural raw materials. Suitable for all hair types and both adults and children, it holds the hair in place without leaving residues, without making it greasy and without being harsh on the scalp.
Active substances
Xanthan gum

natural polysaccharide produced by fermentation biotechnology from natural strains of Xanthomonas Campestris. When in contact with water, it forms a gel that can display excellent filming, moisturising, emollient and toning capabilities.

Distilled witch hazel water

rich mixture of tannins, flavonoids and triterpenic compounds, it re-balances, protects and softens the capillary fibre. It also has soothing properties.

Chlorophyll

pigment with a characteristic green colour, responsible for photosynthesis in plants. It is able to supply large quantities of Oxygen, thus revitalising and energising the tissues.

Olivo active water leaf extract

anti-oxidant, anti-inflammatory action.
Instructions for use
Apply on the hair and style to obtain the desired result.
Packaging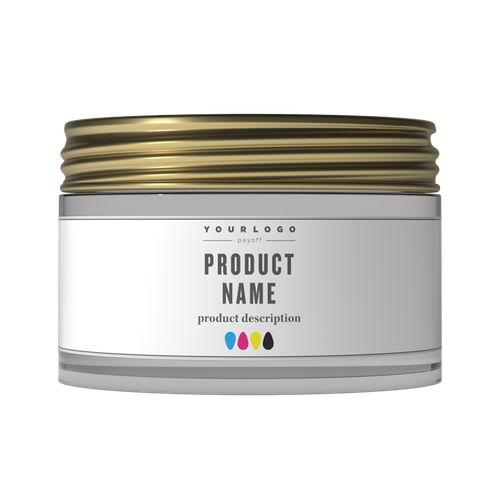 Transparent jar with golden aluminium cap
200 ml
4 colors printing