Face&body waterproof sunscreen spf 50+
High protection cream specifically designed for fair skins or for use during the first few days of exposure to the sun. Suitable for face and body, its water-resistant photostable formulation provides effective sun protection to UVA and UVB rays. Due to the luxurious emollient substances it contains, it is perfect for developing a glowing, golden tan while keeping the skin soft and velvety. It is suitable for those who enjoy a particularly dynamic marine life, frequent bathing or water sports, or for use in the mountains.
Sun care, Face, Body, Sun protection
For all skin types including fair skin
Active substances
Polymer derived from Guar

nutritive and protective, it helps to avoid dehydration.

UV Filters

broad spectrum filters that offer effective defence, both against UVA and the UVB rays, responsible for photoaging and sunburns respectively.

Glycerine derivative

an emollient and gentle humectant that improves the sensation of softness in the skin. It helps to maintain the physiology of the skin flora that have beneficial effects, inhibiting the formation of bacteria. Deodorant action.

Synthesised oil

Its emollient and nourishing action help to maintain the physiological balance of the cutaneous hydrolipid film.
Without Parabens, alcohol or mineral oils
Instructions for use
To ensure the required level of protection, apply the product liberally on the face before exposure to the sun, spreading evenly to obtain a uniform, protective film.
Packaging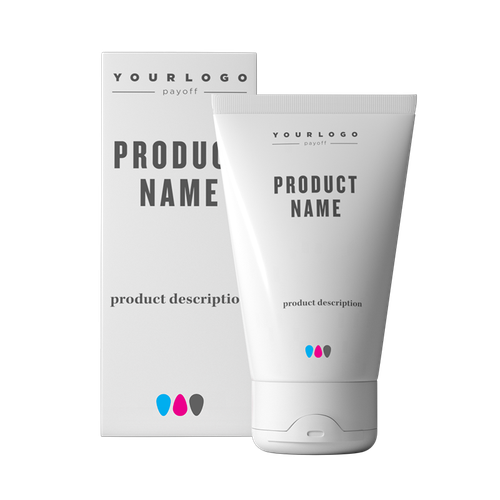 White tube with white flip-top cap and box
50 ml
Box
3 colors printing


Tube
3 colors printing