Emollient milk face/body/nails
A rich but light water-in-oil emulsion, this product is designed to be used as a body lotion, eye/lip makeup remover or cuticle softener. It prevents skin dryness and helps restore softness and comfort to skin irritated by frequent washing. It is also perfect as after-sun to prevent peeling, or whenever the skin seems particularly dry and in need of nourishment. Furthermore, due to its particular water-in-oil emulsion texture, it effectively but gently removes makeup from the eyes and lips without irritating.
Bio, Face, Body, Hands, Nails, Protect, Nourish
Active substances
Vegetable oil

with a high dermal compatibility, it nourishes and protects the skin, maintaining its physiological hydrolipid film. 100% natural and biodegradable.

100% natural emollients

obtained naturally from enzymes with minimum environmental impact, these components have high dermal compatibility, are suitable for the most sensitive skin types and have excellent cleansing properties. They successfully remove make-up and skin sebum, leaving the skin soft and hydrated.

Vitamin e

with its lipophylic nature, it has strong affinity with the cell membranes, where it successfully counteracts excess ROS (free radicals), protecting the skin from the damage that causes premature ageing. It also has moisturising and soothing properties Rice starch
derived from rice flour, it has excellent soothing and re-epithelising qualities. It has refreshing, calming and anti-itching properties. A powerful anti-inflammatory substance, it is useful for calming irritation and reddening even on the most sensitive skins.

Olivo active water leaf extract

anti-oxidant, anti-inflammatory action.
Instructions for use
As a moisturising body milk: Apply over the entire body after showering or bathing, massaging in until fully absorbed. As an eye/lip make-up remover: Apply on a cotton wool swab and wipe gently over the eyelids and lashes, closing the eyes, then repeat on the lips. Rinse with lukewarm water As a cuticle softener: Apply on the nails, massaging gently until fully absorbed. Push the cuticles downwards using an appropriate stick or using the fingers.
Packaging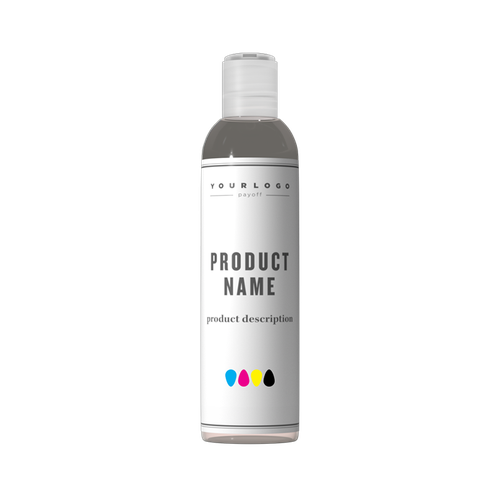 Transparent PET bottle with transparent disk-top cap
200 ml
4 colors printing