Emollient hydrating aftershave emulsion
Emollient, nourishing and alcohol-free, this formula is suitable for even the most sensitive skin. Enriched with panthenol and Calendula extract, with calming and soothing properties, it relieves rashes caused by shaving, giving the skin a feeling of immediate relief and leaving the face soft and smooth. It is quickly absorbed, non-greasy, and does not leave residues. Enriched with skin-friendly ceramides that restore the hydro-lipid film, it moisturises, protects and restructures the epidermis.
Man, Face, Moisturize, Soothe
Active substances
Skinflux

combination of skin-friendly ceramides that restore the hydro-lipid film, for optimum protection of the epidermis. It has a protective, lipo-restoring, nurturing and moisturising action.

Glycolic extract of Calendula

emollient, soothing, refreshing and re-epithelising function. Its activity is mainly focused on the treatment of dry, chapped, delicate and easily reddened skin.

Panthenol

vitamin B5, with a moisturising, emollient, soothing action. Excellent for preventing dry skin and soothing irritation.

Hyaluronic acid

moisturising action. It also helps to fill the space between the collagen fibres and the elastin, improving the firmness of the skin.
Without Parabens, mineral oils, alcohol
Instructions for use
Apply after shaving, massaging gently until fully absorbed. It can be applied daily as a protective cream, especially for sensitive skin or skin that is prone to redness.
Packaging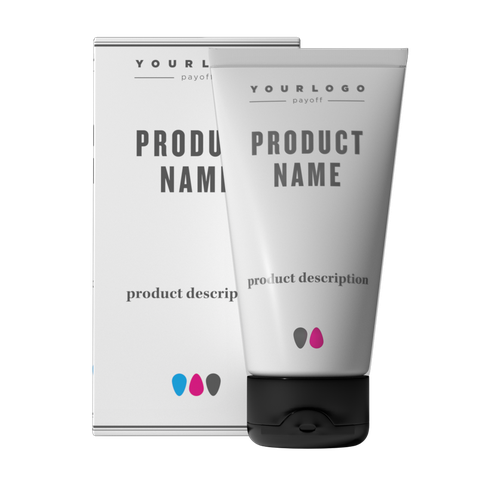 Transparent frosted tube with black flip-top cap with seal and box
50 ml
Box
3 colors printing


Tube
2 colors printing