Deep massage anti-cellulite* cream
This concentrated formulation owes its effectiveness to an innovative plant complex that encourages toxin elimination by reinforcing skin micro-circulation and supports skin repair by stimulating the production of new collagen. It contains caffeine, with outstanding lipolytic properties, and vitamin E, which is anti-oxidant and protective. The result is an effective and targeted action against "orange peel" skin, with a progressive increase in skin elasticity and reduction in cellulite blemishes. * Cosmetic treatment for cellulite
Body care, Body, Remould, Tone-up
Active substances
Vitamin E

antioxidant, protective, and adjuvant in counteracting ageing of the skin.

Caffeine

with its lipolytic, thermogenic properties, it stimulates fatty acid metabolism in adipose tissue, activates lipolysis, and facilitates drainage of stagnant fluids.

Plant cell acefitol

a complex of natural extracts including ivy, centella asiatica, birch and horse chestnut. It stimulates the fibroblasts to produce collagen, reinforces blood vessels, encourages detoxification of the skin, hydrates and nourishes the epidermis. It also has a draining and lipolytic effect due to the organic Iodine it contains.

Sweet Almond Oil

emollient, nourishing and soothing. It is rich in proteins, carbohydrates, mineral salts, vitamin A and group B vitamins. It combats ageing of the skin and performs an adjuvant action in the treatment of stretch marks and sagging skin.
Without Parabens, alcohol, mineral oils or formaldehyde
Instructions for use
Apply the product on the affected areas morning and evening, massaging with circular movements from the bottom upwards.
Packaging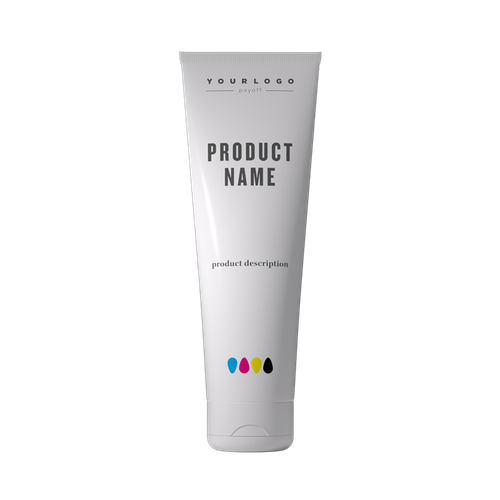 White tube with white flip-top cap with seal
250 ml
4 colors printing