Cream for dry, cracked feet
This cream has a rich, emollient texture that nourishes, moisturises and softens the skin of the feet. Its intensive formula is rich in urea, which is known for its highly emollient, moisturising properties and helps to revitalise excessively dry areas. Daily use of this cream helps to smooth out rough, thickened skin, leaving the feet feeling soft and velvety.
Body care, Hands, Feet, Moisturize, Nourish
For cracked feet and dry, rough heels
Active substances
Urea

it is a moisturising agent with pronounced keratolytic properties. It enables the detachment of dead skin cells, stimulating skin regeneration and leaving the skin soft and smooth. It is also works to restore the barrier functions of the skin. It improves the penetration of some active ingredients in the subcutaneous layers.

Allantoin

moisturising, anti-reddening and soothing.

Vegetable glycerin

it has the natural ability to retain water in the tissues. Its highly moisturising action keeps the skin soft, protected and deeply hydrated.

Shea Butter

moisturising, nourishing and emollient. Rich in vitamins (A, D, and E), which give it a marked anti-radical action. Its film-forming and filtering properties enable it to protect the skin from attack by external agents, keeping it elastic and deeply nourished.
Without Parabens, fragrance, alcohol, mineral oils
Instructions for use
Massage gently into the clean skin of the feet, concentrating on the drier areas. Use morning and evening.
Packaging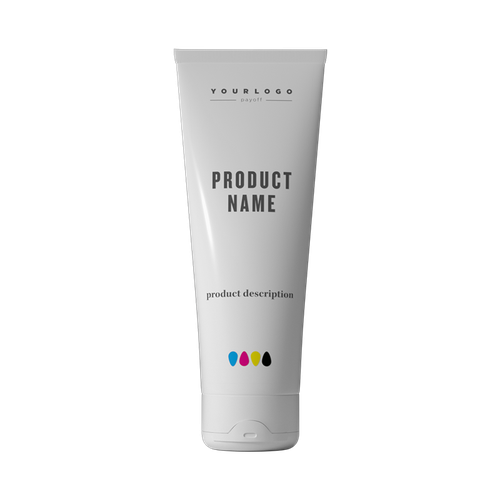 White tube with white flip-top cap with seal
75 ml
4 colors printing