Anti-hair loss treatment for women
As an adjuvant in the hair loss prevention process, this specific treatment for women restores optimal conditions for vigorous, healthy hair growth. Its formula contains a special complex of active ingredients which, as well as normalising the anagen phase of the hair's life cycle, stimulates and revitalises the scalp, enhancing its follicular activity.
Hair care, Hair, Anti fall
For weak hair that tends to fall out
Active substances
Ethyl nicotinate, Menthol extract, Eucalyptol and Ginger

microcirculation activators.

Follicusan

group of active ingredients that help to prevent scalp dysfunctions and regulate cell proliferation. It helps the normalisation of excess sebum secretion.

Preregen

active complex that, thanks to its soothing properties, counteracts the effects of harsh environmental factor.

Vitamins B5-B6

they promote follicular activity, essential for the well-being of the scalp.

Calcium pantothenate

with its capacity of binding water, pantothenic acid has a highly beneficial effect on damaged, weakened and dry hair.

Red vine extract

vasoprotective, toning effect on the capillaries.

Thyme extract

with an antimicrobial, normalising and antiseptic properties, it regulates the production of sebum by the scalp.

Lavender extract

it stimulates hair growth by soothing the scalp
Without Parabens, mineral oils; allergens
Instructions for use
After shampooing, towel-dry the hair then pour the contents of the vial evenly over the entire hair. Massage gently into the hair and scalp. Do not rinse.
Packaging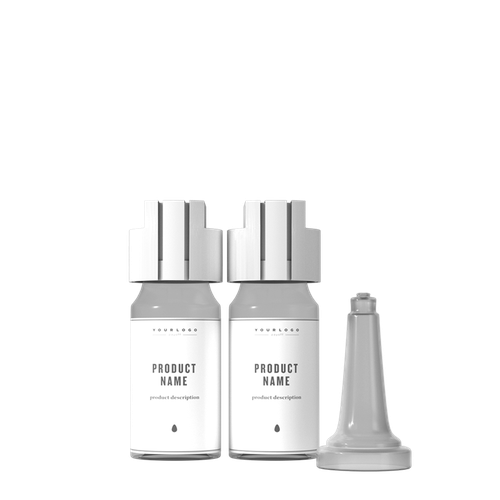 Transparent single-dose vial with white cap with reservoir
8 ml
1 color printing