Anti-dandruff treatment
A cosmetic treatment especially designed to normalise hair with dandruff problems. Its formula contains ingredients with antiseptic properties that inhibit the hyperproliferation of Malassentia Furfur yeast, which is often associated with dandruff or seborrhoeic dermatitis. Its complex of moisturising, soothing and protective elements also helps the scalp to regain its physiological balance.
Hair care, Hair, Anti dandruff
Active substances
Piroctone Oleamine

this antimicrobial agent works specifically against proliferation of the Malassentia Furfur yeast.

Zinc Pyrithione

an antibacterial and antifungal agent able to prevent the spread of Malassentia Furfur yeast on the scalp.

Iricalmin

a vegetable derivative that helps to regenerate the protective lipid layer of damaged skin, restoring hydration.

Calcium pantothenate

with its capacity of binding water, pantothenic acid has a highly beneficial effect on damaged, weakened and dry hair.

Panthenol

vitamin B5 with a moisturising, emollient and soothing action. Excellent for preventing dry skin and soothing irritation.
Without Parabens, mineral oils; allergens
Instructions for use
After shampooing, towel-dry the hair then pour the contents of the vial evenly over the entire hair. Massage gently into the hair and scalp. Do not rinse.
Packaging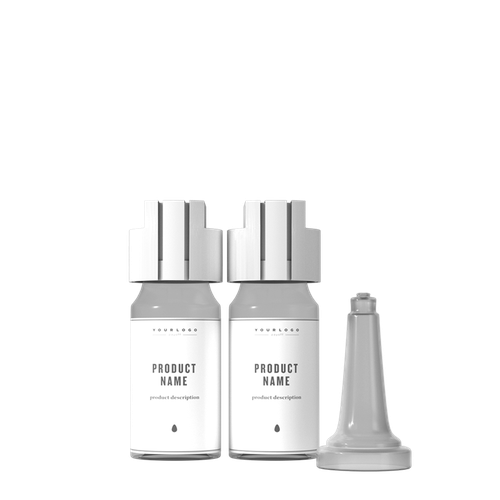 Transparent single-dose vial with white cap with reservoir
8 ml
1 color printing