Anti-cellulite mud cooling effect
A fresh, toning mud that uses the detoxifying properties of green clay to deliver effectively the active ingredients it contains. Suitable for those suffering from cellulite associated with water retention, swelling and heaviness of the legs, it contains the extracts of ivy and horse chestnut that help to stimulate the drainage of excess liquids, with positive results on water retention. The sea oak extract performs an effective lipolytic action, helping to reduce the "orange peel" appearance. * Cosmetic treatment for cellulite
Body care, Legs, Remould, Tone-up
Active substances
Green clay

detoxifying.

Fucus vesiculosus extract

a brown algae from which polysaccharides, mineral salts, and iodine are obtained in organic and inorganic form.

Hedera helix leaf extract

anti-fatigue and invigorating properties. Acting on the micro-circulation and the drainage of liquids, it facilitates reabsorption of the oedema that arises in the initial stages of cellulite.

Horse Chestnut Extract

vasoprotective and astringent action due to the active ingredient escin. Helpful in treating reddened skin and preventing cellulite blemishes.

Papaya leaf extract

soothes and lessens the orange peel appearance.
Without Parabens, alcohol
Instructions for use
Apply a thin layer to the skin and leave for 20 minutes. Rinse with lukewarm water. Use twice a week; for an intensive treatment use every day for one week. Avoid contact with eyes and mucous membranes.
Packaging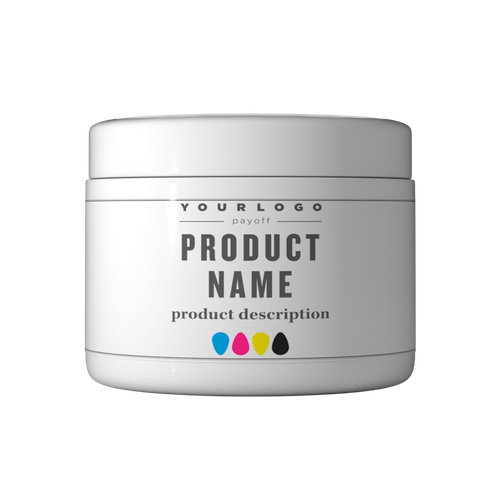 White jar with white cap
600 ml
4 colors printing