Anti-cellulite* cream immediate firming effect
Fresh and light, this cellulite treatment is designed to give an immediate feeling of well-being and lightness to the treated areas. The combination of plant extracts it contains helps to stimulate the physiological process of skin drainage, becoming particularly useful when cellulite is associated with water retention, swelling and heaviness in the legs. It leaves the skin smooth and more even; it is rapidly absorbed, enabling you to dress immediately after use. * Cosmetic treatment for cellulite
Body care, Body, Remould, Tone-up
Active substances
Glycolic extracts

a combination of natural extracts of Sea Oak, Ivy, Guarana and Capsicum. Acting on the micro-circulation and the drainage of liquids, they facilitate reabsorption of the oedema that occurs in the initial stages of cellulite.

Centella Asiatica

with a pronounced capillary-protective, phlebotonic and trophic activity for the supporting connective tissue, it brings relief to swollen legs and encourages draining.

Vegetal complex

ivy, centella, birch, fucus, horse chestnut, laminaria, hydrolysed iodate collagen, potassium iodate, magnesium chloride. With dermo-purifying, soothing, elasticising and restorative action.
Without Parabens, alcohol, mineral oils, formaldehyde
Instructions for use
Apply the product on the affected areas morning and evening, massaging with circular movements from the bottom upwards.
Packaging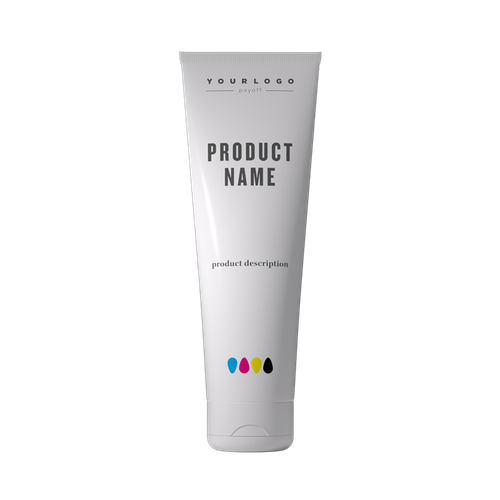 White tube with white flip-top cap with seal
250 ml
4 colors printing