Anti-blemish facial sunscreen spf 50
A highly innovative formula that makes use of powerful UVA and UVB filters to protect the skin from the sun's rays and prevent hyper-pigmentation. It contains propionic acid that also helps to reduce pre-existing pigmentation (brown spots, sun blotches or those due to ageing), and regulate the overproduction of melanin responsible for the outbreak of new spots. Special active ingredients reduce the risk of irritation. It is therefore recommended for even the most sensitive, pale or delicate skin. Suitable for the face or for areas prone to rashes.
Sun care, Face, Sun protection
For delicate, sensitive skin
Active substances
Tinosorb S - Uvinul A Plus Granular - Uvinul T150

broad spectrum, photostable filters. Univil A plus also protects against free radicals.

Phytosterols

they protect the skin and reinforce its barrier function, with a soothing, anti-inflammatory effect. They improve the skin health and hydration, preventing irritation. They also counteract rashes and sensitisation of the epidermis.

Oryza sativa starch

emollient and velvety, its capacity to retain water both on the surface and in the deeper layers makes it a medium and long-lasting moisturiser.

Propionic Acid

an active ingredient equipped with an innovative mechanism that blocks the release of melanin from the melanocytes. It prevents cellular damage due to UVB rays and reduces the release of inflammatory cytokines, helping to diminish premature photo-ageing of the skin.
Without Fragrance, parabens, nanomaterials, alcohol, silicones, mineral oils or dyes
Instructions for use
To ensure the required level of protection, apply the product liberally on the face before exposure to the sun, spreading evenly to obtain a uniform, protective film.
Packaging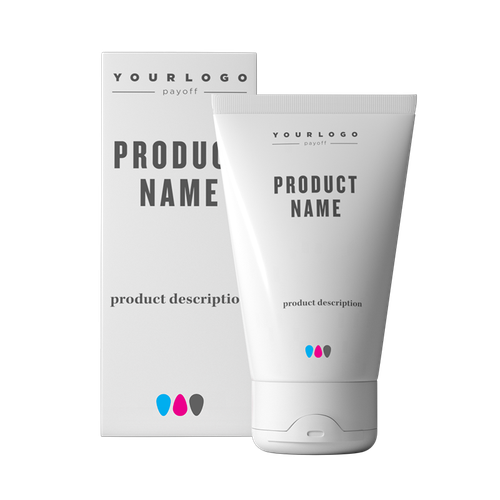 White tube with white flip-top cap and box
50 ml
Box
3 colors printing


Tube
3 colors printing