Alcohol-free deodorant spray
Recommended for those who prefer a natural protection that enables the skin to breathe, this ultra-gentle deodorant is 99% made from plant-derived raw materials. Its non-aggressive formulation, gentle on the delicate epidermis of the armpit area, makes it suitable for even the most sensitive skin. It is quickly absorbed, leaves no residues and neutralises unpleasant odours. Thanks to its high tolerability, it can also be used after hair removal.
Toiletries, Body, Deodorize
For all skin types, including sensitive skin
Active substances
Alkyl polyglucosides

obtained from renewable, plant-based raw materials with excellent skin compatibility, they provide a gentle anti-odour action without causing irritation.

Plantasil micro

100% plant-based eco-friendly microemulsion, it is the vegetable alternative to silicones. Rapidly biodegradable, it contains no ethylene oxide. It performs a moisturising action, leaving the skin soft and velvety.

Triethyl citrate

multi-functional emollient produced by fermentation. It neutralises the bad odours coming from bacterial proliferation, remaining effective for up to 48 hours without altering the physiology of the perspiration.Thanks to its high tolerability, it is suitable for even the most sensitive skin. Made from renewable resources.
Without Propellants, parabens, mineral oils, silicones, alluminium salts, dyes
Instructions for use
Spray under the armpits after washing.
Packaging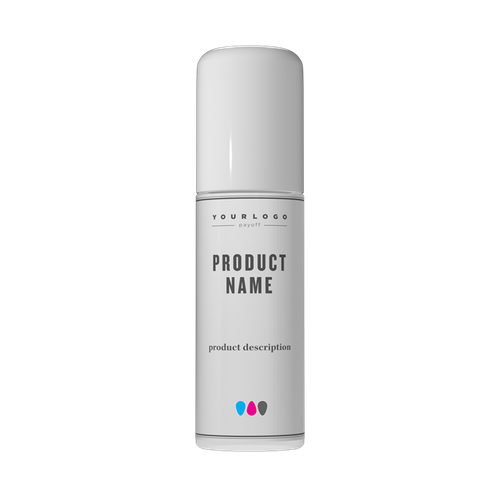 Transparent PET bottle with spray nozzle and white cap
100 ml
3 colors printing