Alcohol-based deodorant spray
This no-gas spray deodorant effectively counteracts unpleasant smells caused by sweating, guaranteeing all-day freshness. The particular combination of regulatory and antibacterial ingredients acts effectively on the physiological mechanism of perspiration, preventing the occurrence of unpleasant odours. Ideal for those who prefer alcohol deodorants. The spray dispensing system leaves the skin feeling instantly fresh and dry.
Toiletries, Body, Deodorize
Active substances
Vitamin E derivative

anti-oxidant action.

Triethyl citrate

a multi-functional emollient produced by fermentation. It neutralises the bad odours coming from bacterial proliferation, remaining effective for up to 48 hours without altering the physiology of the perspiration. It is highly compatible with the skin and even suitable for the most sensitive skin types. Made from renewable resources.

Ethylhexyl glycerin

anti-bacterial action.

Alcohol based

the water/alcohol balance facilitates quick drying of the product, providing instant comfort.
Without Propellants, parabens, mineral oils, silicones
Instructions for use
Spray under the armpits after washing
Packaging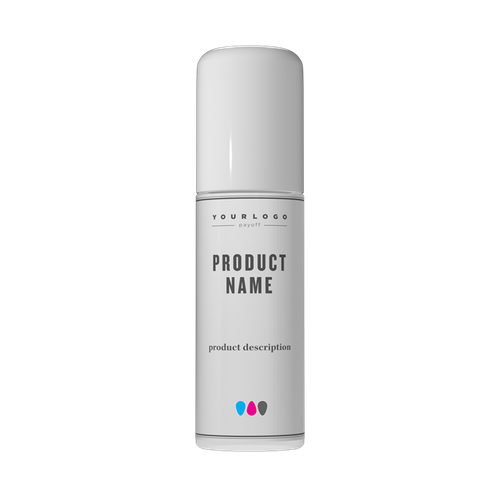 Transparent PET bottle with spray nozzle and white cap
100 ml
3 colors printing